COMBAT

JU-JUTSU

Real Combat School of Nikolay Vasiliev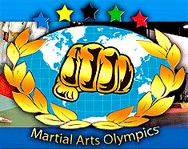 .....................................
Our Partners

Uniform
Sports simbolics
*****************
THE SIGHT...
.
If you really want to learn something, is unimportant on what school, it is necessary for you to be released, cease to count yourself somebody, in any size to forget about the last achievements and successes, you need to be devastated, become anybody and anywhere, to lose feeling of own importance! Trust the feelings. And only then knowledge will flow to you as water flows down, finding a new channel to form the rivers, and new hollows to form lakes and the seas... For importance is a mountain and it to not climb up to water of knowledge! Water of knowledge hollows and involve lowlands so we shall be easier and more modest, sirs!!!
(Gor)
*****************
The one who thinks, that possesses sijatelnoj wisdom, goes ahead of a donkey and behind of a horse.
*****************
For me there is only a Way - any Way which has heart or can have heart - then I folowing to it lifeless. Also it is unique a worthy call - to pass it up to last span...
Don Huan
(K.Kastaneda)
*****************
The pupil has asked the instructor:
- That you have told, if have learned about my falling?
- Get up!
- And next time?
- Again get up!
- And how many it can proceed - to fall and get up all?
- Fall and get up, while you arealive! In fact those who has fallen and has not risen, are dead.
(Parable)
*****************
- Listen, you the neighbour has just returned from a long trip. It met the well-known Master!
- Also what, whether this meeting was successful?
- Yes is not present, where there. It in fact wanted to have a talk, and instead of it has received only an enlightenment!
(Parable)
*****************
It is possible to be compliant and to get the best, and it is possible to be compliant and to lose.
(LAO TSZY)
****************
In Celestial there is nothing more softly and more poorly some water.
But at collision with
Hardness and force
Nobody is capable to win her.
By means of absence in itself,
By means of ia?aiai?eainoe1.
Through weakness win force.
Through softness win hardness.

(LAO TSZY)
*****************
The one who is soft and pliable, goes a dear life, who is not flexible and is firm, goes dear death.
(LAO TSZY)
*****************
The one who is kind to me - does good.
The one who is not kind to me too acts well, in fact it helps me to become better!
(LAO TSZY)
*****************
All people have eyes and ears to see and hear, but only wise perceives everything, as the child!
(LAO TSZY)
*****************
Staunch spirit it will not be defeated by the death!
(LAO TSZY)
*****************
The great passion is dries up, unshakable determination fills with force. The great passion does you weak, unshakable determination - mighty. The great passion will cripple, unshakable determination ennobles spirit. The great passion takes hold of you, unshakable determination does you free.
(LAO TSZY)
________________________________
| | | |
| --- | --- | --- |
| | | THE SCHOOL |

_________________________________________________________________________________________________________

Ju-Jitsu is that is put between

two shocks!

Vasiliev N.A.


Ju-jitsu / Jiu-jitsu / Combat Ju-Jutsu

- What is Combat Ju-jitsu?
- Combat Ju-jitsu is a fighting art! It is not a sport or set of technics! It is set of skills allowing to survive and to win in hand-to-hand fight with one or several opponents. First of all it is an art of self-defense. Ju-Jitsu is based on continuous movement and physical contact. And only then rigid painful receptions, chocking, throwing with paralyzing cost. Ju-jitsu have a sport part to it - the competitions have certain rules. But it is primary art intended for a survival in dangerous situations. Under operations and conditions of fatality .

Ju-Jitsu often classify by set investigated technics, but we consider, that the term and the versions of schools Ju-Jitsu are defined faster by principles incorporated in execution these техниках and technique of preparation of warriers.

Combat Ju-Jitsu is not for all!

If you are not ready to difficulties in overcoming your imperfection, persistent trainings and search of true, falls and rises, sometimes to deprivations and pain - that at all do not begin to be engaged Ju-Jitsu...

Combat Ju-Jutsu Today -

It is a method to become stronger by a body and spirit, to strengthen and grow energy, will, character. To live by strong and successful life in the circle of like-minded persons and brothers on sweat and blood. It is school to be effective and invulnerable, purposeful and flexible, developed outwardly and inwardly! Secret codes, stopped up in techniques and methods of old battle Jiu, carry in itself and today feed-back, transforming us at physical, power and spiritual levels. It is the system, allowing men and women to be healthy and strong long years, up to extreme old age....

The history of the Ju-jitsu totals already many centuries. The given martial art was formed in Japan in 14th - 15th centuries as the closed clan schools of Samurais and Japanese nobility. Though the ancestral home of the Ju-jitsu should be counted China, whence Chinese commanders and monks have delivered martial fighting arts (shaolin ushu, tsinna and others of technics) to Japan where it has got accustomed and has found original forms. Various schools of the Ju-jitsu (in translation means " Soft art ", the meaning superiority of flexibility and a pliability above rough straightforwardness) developed differently: one have reached praktic constant up to now, others have tested significant transformation during time. One have remained closed till now, others in part (to open secrets completely not in a habit of Japanese) have opened recently to a public look. One are more known, others less. One use more than shock technics, others throws & greaplings. And at each school the philosophy, the heroes and masters! The ju-jitsu has generated both Karate, and the Judo, SAMBO, and Ai-ki-do. Schools and to a territorial attribute differ: Northern, Southern. Many of traditional schools of Ju-Jitsu in Japan - more orthodox, others continue to be formed under influence of other kinds of martial arts. Now the Ju-jitsu underlies practically all preparatory techniques of special services of all world. This most practical and universal fighting direction!

Old schools of Ju-Jitsu can it was be de bene esse ranged by appearance and to the type of base weapon of school and sphere of his application which determined all technique of this school as with a weapon so without him. It belongs, in principle, to all types of martial arts! Schools using as a base weapon a long sword (katana) widely then applied the technique of large circle and throws, atemi from above and etc The samurai of these schools served mainly in regular troops and participated in mass battles with the use of their base weapon. A short sword and knife lay in basis of technique of other schools. Such warriors served mainly in the life-guard of feudal lords or executed reconnaissance deversionnuyu work. The technique of these schools is characterized small a circle and more dense contact and impulsive-explosive character of execution of motions, that inherently to the knife fight.

Traditional & Modern Ju-Jitsu - schools are studied by traditions and techniques old and modern Ju-Jitsu. The method of training and exams is based on the study of all variety of techniques. Accent on technical beauty and rightness of executable receptions. Exams is conducted on principle of demonstration of the new complicated techniques from level to level. The variety of techniques results in complication of motive stereotypes, that conduces to multiplying a spectacle, but sometimes to the decline of the applied efficiency!
Sports Ju-Jitsu - sport on the basis of Ju-Jitsu. A purpose of preparation and examination is a competition duel by sports rules. Point system, a technical action is estimated blow-throw. Transformation of preparation ot the real duel to the sporting duel on point system. A purview is sports federations, sections and clubs on Sports Ju-Jitsu or Judo. Techniques are intended for a duel by duration 2-3 minutes and point results.
Combat Ju-Jitsu basic principles is battle efficiency and universality of techniques. A technique is based on the least of base motions. A purview is the real fight! A technique is a less spectacle and simple in execution, but more reliable and effective in a fight on elimination against the prepared fighter. Techniques is based on 3-4 seconds of fight, during which credible opponent must be stoped. Often used for preparation of the special forces.

More in detail about history...

It is possible to attribute School to the last with which we you we acquaint:


Our Ju-jitsu - Combat traditional North-Japanese family school of the Ju-jitsu.
Has arisen in China as clan school of professional militarians and together with its separate representatives has located in the North of Japan, where and preobrela an original kind. In the USSR school have delivered in the middle of 20-th century, the center of practic the school became the Siberian city Tomsk. Now the geography grows, covering all new and new cities and the countries. At present the system functions under the conditional official name - School of Real Fight of Nikolay Vasiliev " Combat Ju-jutsu " !

Now it is Tomsk, Omsk. Gomel, Voronezh, Moscow, Kemerovo, Seversk, Karaganda, Kiev, Vitebsk, Minsk, Brest, Poltava & etc

An emblem of school and IAS

Now these and other centers has left about 3000 pupils of a various level of preparation, from fans, up to professionals, masters and instructors. The school is cultivated with the various organizations in many corners of the CIS (Russia, Ukraine , Belarus, Kazakhstan). Pupils of school realize the knowledge in various special services, special divisions, during preparation of new pupils.

Our teacher - the main trainer & President of the

Real Combat School of N. Vasiliev "Combat Ju-jutsu", the master of the highest level with more than 40-years experience of training in the Ju-jitsu.

9 Dan Combat Ju-Jutsu,

Obtained the international recognition and a qualifying master level - Vasiliev Nikolay Anatolevich.

He brings already up some generations of masters from 1-st up to 5-th dans and instructors of a various level of preparation who, in turn, teach in different cities CIS and have brought up many experts in the field of real fighting art.

A method of instinctive self-defense...

Our school is submitted by the various organizations, in different cities on open spaces of former Soviet Union. Many organizations have grown and became more independent. But everyone keep fidelity to school and the teachers. The parent organization - "Combat Ju-jutsu"

(Tomsk, the Russian Federation).

Attention: organization BRCU "Ju-jitsu & Self-Defense" (Gomel, Belarus) head by Kozyrev A. is deduced from structure of School of Real Fight of N.Vasiliev, from which all contacts and communications are stopped, for low culture of teaching of a material and ignoring of principles and bases partnership inside of School! Any references of the given organization to School of Real fight of N.Vasilev are irresponsible and inveracious...

In heart of our School the principle of total spiritual-moral becoming and growth of the person, education of the characteristics allowing effectively to prove in the competitive environment of a modern life lays also. The technical arsenal of school is incredibly various, and though there are necessary technical minima of preparation and principles of conducting fight, in a result each adherent reaching the certain level directs a vector of the development in most usefull for itself a direction if it does not contradict a principle of efficiency. This principle allows to not break the person, and harmoniously to use the strongest parties of each person! In general the principle of achievement of harmony external and internal, ballansa lays inside of philosophy of school. Only the harmonious person can be effective enough in fight and in a life, keep the life and solve tasks in view.

The technical arsenal is universal and includes all known methods of conducting fight: shock technics of distant and near fight (all shock parts of a body), technics of painful receptions in the rack (it is conditional Ai - ki-jitsu) and on the ground (is conditional the Judo), throwing technics, suffocations, psychological influence, unique technics of movings, work with the weapon and against it. It is fighting system of a survival, school of professional militarians.

It not exotic, is real fight with the real opponent!

More in detail about history...




At all we do not recommend to think of trainings of the Ju-jitsu, as about any mystical process of transfer of knowledge and skills from the teacher to pupils. Yes, knowledge are transferred, but it, first of all, laborious and heavy work above itself and the weaknesses, gradual process of transfer to the person under natural standards of the life, a plowed land, a way which is necessary for passing itself without "protege" from the world "clarified" and "sacred". The teacher - only a conductor on this way, but a final choice for you!

Ukrainian representatives of the school is

Combat Ju-Jutsu Federation of Ukraine

President of CJJFU

3 Dan Combat Ju-Jutsu

International Referee Rank

In 2005 recieved International Award "International Pioneer of the Utmost Fame" from Daito Ryu Renmei Europe
Executive Secretary and Head of Combat Ju-Jutsu International Federation Committee of Development, International Relations and Information

Everythig not kill me - make me stronger!

Samuray princip


__________________________________________________________________________







This page, and all contents Copyright @ 2003 -2008 by Vladislav Shipinsky. Our logos are registered Trade Marks of Vladislav Shipinsky. No Duplication or Reproduction of any kind without written permission.| Developed & support by PulaDesign

CJJFU - member of

Combat Ju-Jutsu

International

Federation

2012 year

04-05 December / Baku, Azerbaijan - I Combat Ju-Jutsu World Junior and Cadets Championship

04 November / Antwerpen, Belgium - II Combat Ju-Jutsu Europe Championship

22 September / Dnipropetrovsk, Ukraine - III Combat Ju-Jutsu Championship Of Ukraine

23 March / Kyiv, Ukraine - III Combat Ju-Jutsu World Championship Photos

05 February / Poltava , Ukraine - II Combat Ju-Jutsu Clubs Championship of Ukraine

**************************

2011 year

13-16 October/ Taldykorgan, Kazakhstan I Combat Ju-Jutsu Asia Championship Photos

21 MAY / Dnipropetrovsk, Ukraine II Combat Ju-Jutsu World Championship

19-22 may combat ju-jutsu seminars

12 March / Kyiv, I Combat Ju-Jutsu Championship of Ukraine during II Martial Arts Olimpics ....

24-27 February / Tomsk, Russia Combat Ju-Jutsu Euroasia Cup during Celebration of 40 years of Nikolay Vasiliev's Real Combat School "Combat Ju-Jutsu" / Combat Ju-Jitsu & Master Class Traditional Ju-Jitsu Seminar....

OUR FRIENDS

Combat Ju-Jutsu

Tomsk

......................................

Combat Ju-Jutsu

Moscow

......................................

Combat Ju-Jutsu

Belarus

..................................

Combat Ju-Jutsu

Voronezh

..................................

Combat Ju-Jutsu

Kuzbass

..................................

Chjun Yuan Qigong

......................................

Small Circle Ju-Jitsu

Prof. Willy Jay

......................................

Ju-Jutsu

Azerbaidjan

__________________________________